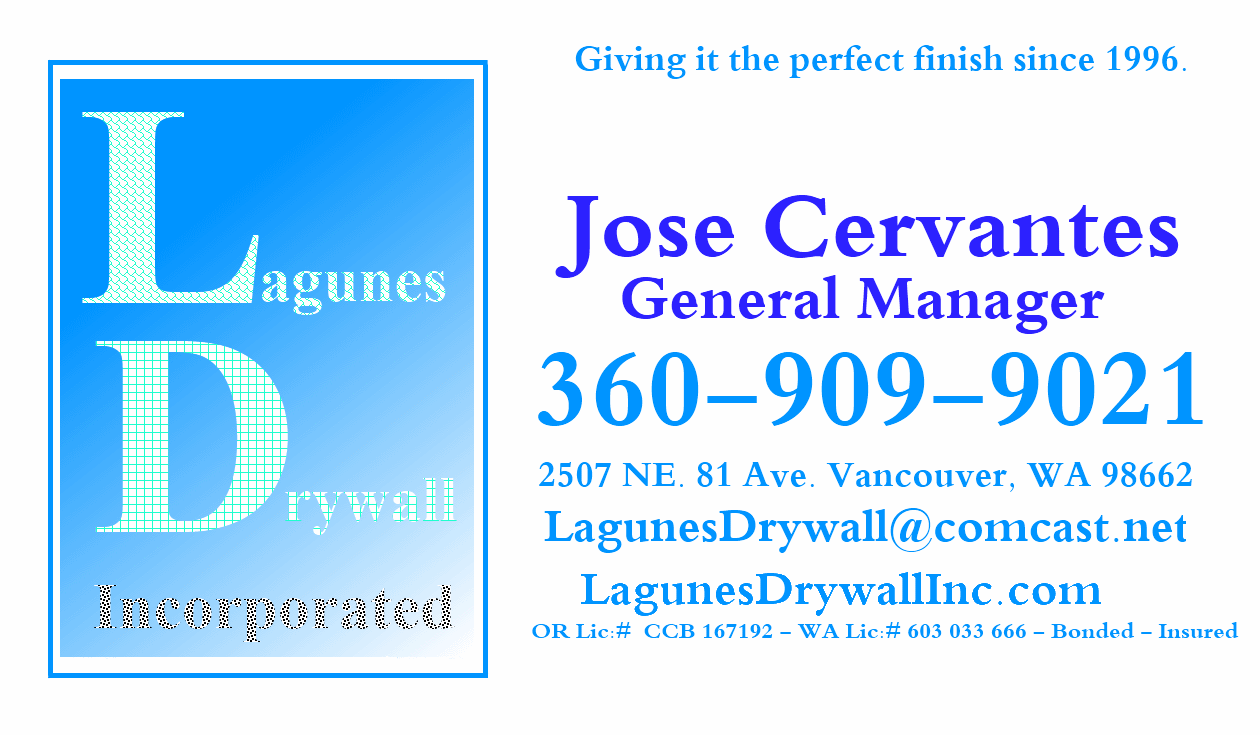 We do all kinds of drywall work: Commercial, Residential, hanging, taping, patching, repair. We can match your existing texture, we can give you the look you want. We can fix your dings, scratches, gouges, holes. Touch-ups are a speciality.
Applying a beautiful texture, whether it's standard or smooth, popcorn or hand brocade, light or heavy, takes finesse and craft. We have been doing it since 1996 and know how to get it right, blend it seamlessly. Rounded or smooth edges, standard or high ceilings, we can do it.
We do insulation too and some demolition work. We're trained and certified in lead testing and lead based product removal and disposal.
Fresh drywall makes a room feel new, the right texture can add appeal and give a room character. Drywall can also be repaired and made to look great again. If you're rehabbing a home or business, drywall repair is a great investment.
Give your project the perfect finish with Lagunes Drywall Inc.